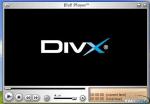 I saw DivX posted looking for beta testers for "super-secret stuff" this week.
They are taking applications here.
What I have heard is that DivX is working on a connected hardware platform in their connected home devices category. The PC to TV stuff. Like the SlingCatcher, Apple TV, Xbox 360 along with a few other streaming devices.