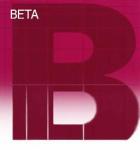 The first question is "Why would anyone want to be a Beta tester?"
The hardware or software has problems, and you have to spend time finding, reporting and resolving issues. Sometimes it takes a whole bunch of your time. It also takes away from your personal time, that and you can't make any real money doing it. Then, in most cases, you can't even tell anyone you are a tester.
So why is it that when a company that puts out a beta test tons of people clamor to become testers?