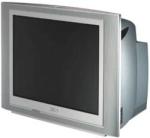 A TechLore "Ask the Experts" Question...
Question:
My magnovox tv, Model Nbr tp2770c10, went into Demo mode and I can not get it off No Buttons work. I upluged it waited a while, but it's still in that mode
What do I do?
Thanks
Answer:
Seems like a simple thing, but with virtually no support information from the Philips website, this can be tricky problem.