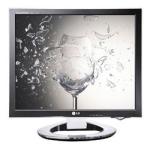 A TechLore "Ask the Experts" Question...
Question:
Is this resolution good / bad / better / worse, etc.
800 x 600 Maximum Monitor Resolution.
Relating to a LCD TV / pc monitor?
-submitted by uma
Answer:
Determining what resolutions are good and bad is not always the easiest thing to do, since resolution alone means different things for different applications.