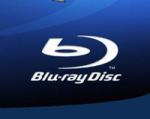 It's done. For those of you who have been hesitant in buying one format or the other, now you don't have to decide. From High Def Digest:
Following several days of rumors, Toshiba has confirmed that it will no longer develop, manufacture and market HD DVD players and recorders, effectively ending the high-def format war.
In a just-issued press release, the company said that it reached the decision following "recent major changes in the market." Toshiba emphasized that it will continue to provide full product support and after-sales service for all owners of Toshiba HD DVD products.