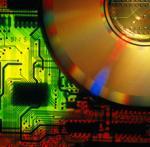 The following is a brief introduction to eight of the most frequently-encountered video formats circulating the web and the digital home entertainment circuit: MPG, AVI, MOV, ASF, WMV, RM and FLV.
MPG (MPEG)

MPG stands for Moving Picture Experts Group (driven by Microsoft's early need to force every file into a three-letter extension box, MPEG has evolved by dropping the "E" to become MPG). So, technically, MPG is more of a title than a file format. Even so, it has shifted in meaning as the file extension standards created by that group as well.
MPG is very popular in the video world. And there are a number of MPG formats that you should consider – all with different purposes.
MPG video pioneered digital distribution of video on the Internet and disc. Thus, it works with everything. With MPEG-1 you get poor video quality, in some situations, no better than VHS. The next generation of MPEG technology is MPEG-2, which is used by most TV stations. MPEG-2 technology is also the compression format behind DVD, as well as the ATSC standard for broadcast HDTV. So, don't think MPEG-2 is going away anytime soon.
However, it's best to focus on the most recent evolution of the format: MPEG-4 (commonly known as MP4 or m4v). This format deals with a much better picture quality. Think Blu-Ray or HD-DVD quality high-definition video, with an even better compression ratio.
MPEG-4 absorbs many of the features of MPEG-1 and MPEG-2 and other related standards, and adds new features such as (extended) VRML support for 3D rendering, object-oriented composite files (including audio, video and VRML objects), support for externally-specified Digital Rights Management and various types of interactivity. It is also streamable and supports most multimedia content. It is used by iTunes and with the iPod, as well as often being the most commonly used file format for sharing videos over the Internet.
MPEG-4 is still a developing standard and is divided into a number of parts. Unfortunately, the companies promoting MPEG-4 compatibility do not always clearly state which "part" level compatibility. The key parts to be aware of are MPEG-4 part 2 (MPEG-4 SP/ASP, used by codecs such as DivX, Xvid, Nero Digital and 3ivx and by Quicktime 6) and MPEG-4 part 10 (MPEG-4 AVC/H.264, used by the x264 codec, by Nero Digital AVC, by Quicktime 7, and by next-gen DVD formats like HD DVD and Blu-ray Disc).
Another version of MPEG-4 is 3GP. A growing number of mobile and smart phones have a video recording option. Most store the files as a 3GP file (from the creators, 3rd Generation Partnership Project). They can then be transferred from phone to phone or over the Internet. 3GP files can be played on QuickTime Player and RealPlayer, but not on WMP (oddly enough).
More information on MPEG-1, MPEG-2 and MPEG-4.
AVI
The acronym AVI comes from Audio Video Interleave. AVI is not complex in its storage or operations, making it the "go to" video format, with the ability to be played on most any media player. It is often used as a container video format by compression codecs such as Xvid and Divx. AVI is so versatile, that it can be a container for practically any video file. It was created by Microsoft.
However, you need to make sure you are running the right codec, or you won't get the video quality, audio quality, or both (depending on what the problem is and which codec you don't have). I've run across this, sat down to what I thought would be a great flick, and only received the audio. Bummer.
[[page]]
Nonetheless, you can track down various codecs from the World Wide Web – if there is a will, there is a way. But that can be like chasing the wind. If you get stuck, try the Total Movie Converter to convert from AVI to most any other format. Then you don't need to worry about all the silly codecs.
AVI is considered by some to be an outdated container format. There is significant overhead when used with popular MPEG-4 codecs (Xvid and DivX, for example), increasing file size more than necessary. Also the container has no native support for modern MPEG-4 features like B-Frames.
AVI files also do not contain pixel aspect ratio information - meaning that many players, including WMP, render all AVI files with square pixels. Therefore, the frame appears stretched or squeezed horizontally when the file is played back.
Despite its limitations and the availability of more modern container formats (such as QuickTime and MP4), AVI remains popular among file-sharing communities, due to its high compatibility with existing video editing and playback software like WMP. The tendency has been to install DirectShow filters like ffdshow to augment DirectShow, using AVI as a common-ground, lowest-common-denominator format.
More information on the AVI video format.
MOV
The MOV file extension was created by Apple as a means to store and play video files. MOV files are often used to store videos due to its awesome compression ability. Videos created from a number of digital cameras are automatically stored in MOV format.
MOV is compatible with both Windows and Mac platforms. However, this file can only be played on QuickTime Player. It can be converted to another file format, but that can be a pain. I would recommend just sticking with it and downloading QuickTime on your computer if you don't already have it. QuickTime Player can be freely downloaded here.
More information about QuickTime and the MOV format.
ASF
ASF (short for Advanced Systems Format) is similar to AVI in that it was created by Microsoft and is a container format which makes use of various codecs as a means of file compression. ASF files can only be played using WMP, which can be a pain for those who use another media player, such as Real Player (RP) or iTunes.
ASF is most often used for steaming media, because you can begin viewing the video before it has completed streaming. Nifty indeed. For those who have no use for ASF, but have too many ASF's as files, try Total Movie Converter to transform your ASF file to another type you are more prone to use. You can download it here.
More information on the ASF video format.
WMV
Very similar to ASF, WMV (Windows Media Video) is for all practical purposes an ASF file, only with a specific codec – the WMV codec (imagine that.) So don't try to run this file extension on anything other than WMP or Real Player – it will probably fail miserably. WMV files, although not as high in video quality as a MP4 in my opinion, are still not too shabby. Also, they are arguably the most popular and widely used streaming media format on the Internet (maybe neck and neck presently with FLV).
More information on the WMV video format.
[[page]]
Real Media

One of the other media players out there is RealPlayer (RP), which we have touched on in the previous section. RP has a specific file extension which runs exclusively on its player. RealVideo is usually paired with RealAudio and packaged in a RealMedia (.rm) container. RealMedia is suitable for use as a streaming media format, that is one which is viewed while it is being sent over the network. Streaming video can be used to watch live television, since it does not require downloading the video in advance.
If you are not familiar with RealPlayer, you can download it free here.
More information on RealPlayer, RM and RealVideo.
FLV
You've no doubt viewed a FLV file - whether you knew it or not. FLV stands for Flash Video. Ah, yes - now you know what I'm talking about. When you click on a webpage and see a video playing on that page (whether it be a website intro video, advertisement, or entertaining video) you are seeing a FLV in action.
Flash videos are viewed on the Internet using Adobe Flash Player. I'm almost certain you have that program installed on your computer. But if you happen to still be living in the stone age, click here to download a free version of Adobe Flash Player. Then you can view flash videos over the Internet.
Flash videos are composed of complex codecs, but the video quality is very good (especially Adobe Flash Player 9) if you have an up-to-date PC or notebook. Also, if you happen to have a fairly slow Internet connection, the video quality will suffer because the FLV file is transferred through the web to your computer bit by bit, literally. The consequences are either loss of frames or slow moving video - and some Flash videos can cause some slower systems to lock up.
On the other hand, FLV files work fairly good streaming over the web, and can be played by pretty much any media player created. Adobe Flash Player is practically universally accepted.
More information on FLV, Flash video and Adobe Flash Player.
Now that you know the basics of some of the most common video file extensions, you should find it easier to find out why certain videos you download may not be playable on your media player and, most importantly, how to solve the problem. Although these are simply the basics, it's a great place to start!