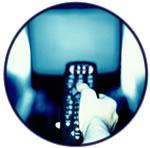 Written by Guy Kuo
Much of the data here was builds on and borrows information from the
Pulse Width Method document by Barry Gordon. You should read that
document and understand how to decode pulse width modulated codes. This document
covers decoding of RC5 phase modulated codes.
The Pronto learned hex code is a series of hexadecimal numbers. The first four of which have special meaning.