<><>Hi I read all of the entries that seemded similar to mine and your
responses. My 1.5 year old Panasonic WRx 54" rear projection
would make occasional loud snapping sounds. Last week it shut
down. I disconnected it from power for > 4 hours, removed the
back and gently vacuumed a significant amount of dust. I tried to
start it made a sizzling/snapping sound with some flashes of light
before shutting down. I watched this light show and have isolated the
area. It is near the right rear of the set and appeared to at the base
of one of three devices where it appears to be soldered.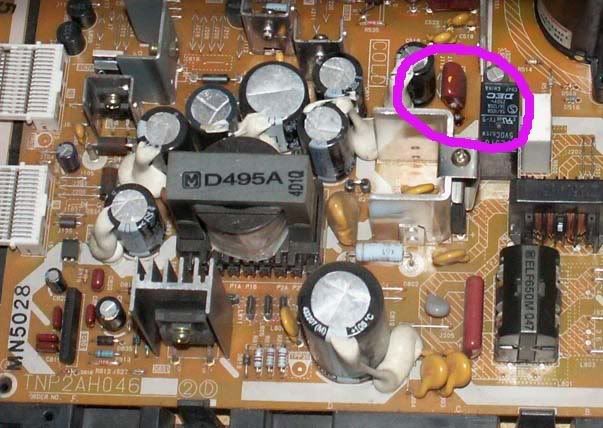 <><>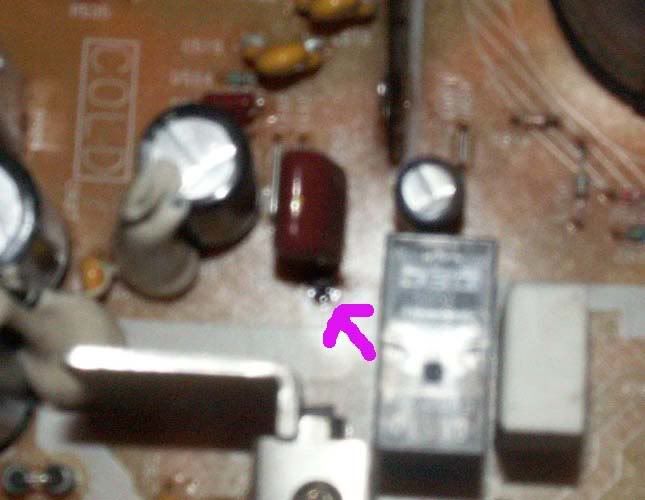 Can anyone identify this part? Is this something that I may be able to
replace? Any idea of repair cost? Is it likely that this is the primary
component of failure, or that this failed in response to some other
failed part? Thank you.