Hi all
This is my very first Thread
First of all i wish all the best for all the guys who are experienced and take their time to help peoples like me with a great Hope of repair and make dead electronics alive...Thank You so so much
I came here with a great Hopes after searching tremendous hours for the solution i wish i find here
I got LG rear projection TV model :- PT-53A82
My TV when i plug into the socket it just gives Red Power Light and when i press TV button to "On" the TV that red Power Light Just Dims a bit for few seconds (As if it wanted to take some load to start) then comes again to Normal red light But there is no picture no sound nothing just red power light..
I can also hear some sound like "click" something like that ...
I took smps out and was verifing it below is what i observed
I checked the voltage and its 220v and then there is one connector which when i "ON" the tv it gives me Voltage of 217v as weel but when the TV is "OFF" it doesn't give me any reading ....
Yes i am using multimeter .
I attached the Picture Please now guide me for the next step
I verified the current is flowing good and i am getting 220v and there are no signs of Bubble top on the capacitors . I wish if i had online capasitense Multimeter tester or ESR but anyway as far as i know visual indications will also work for the capacitors ....
Is the problem with Convergence IC or SMPS ?
I attached the SMPS pic ...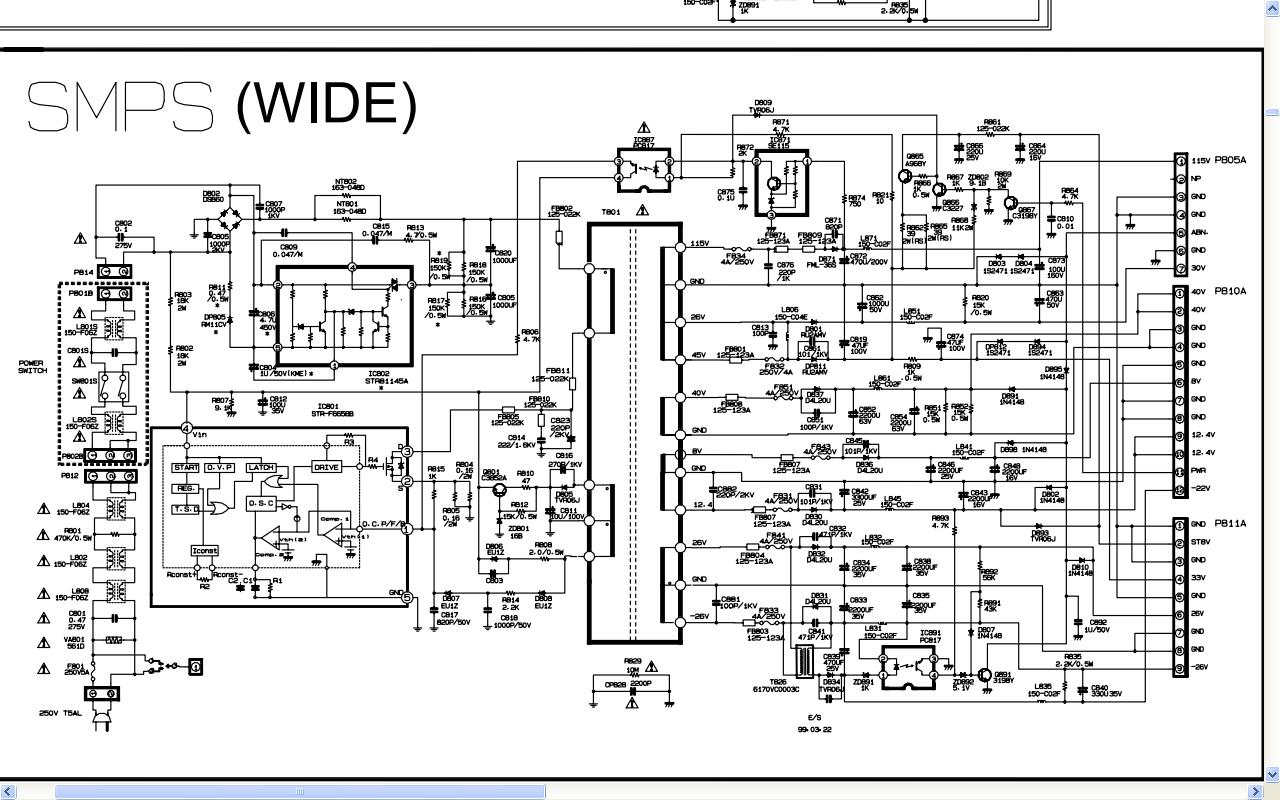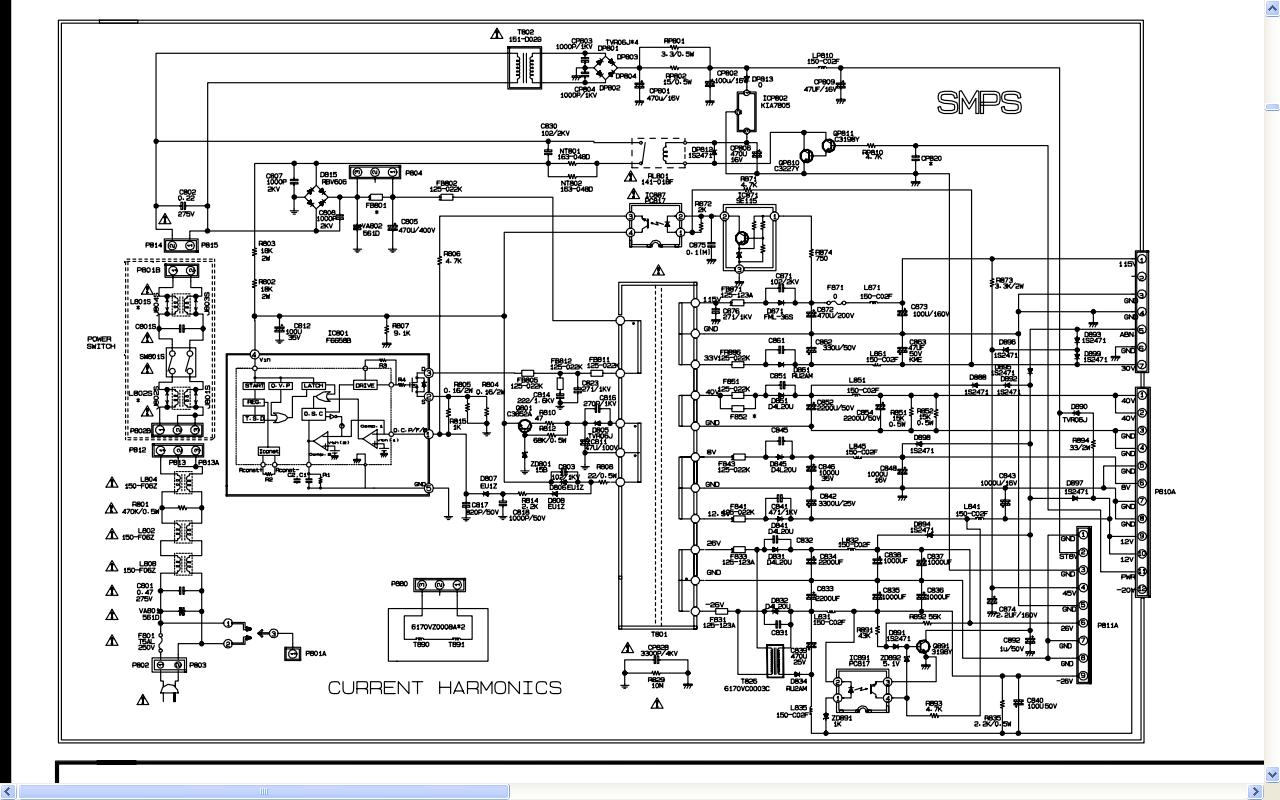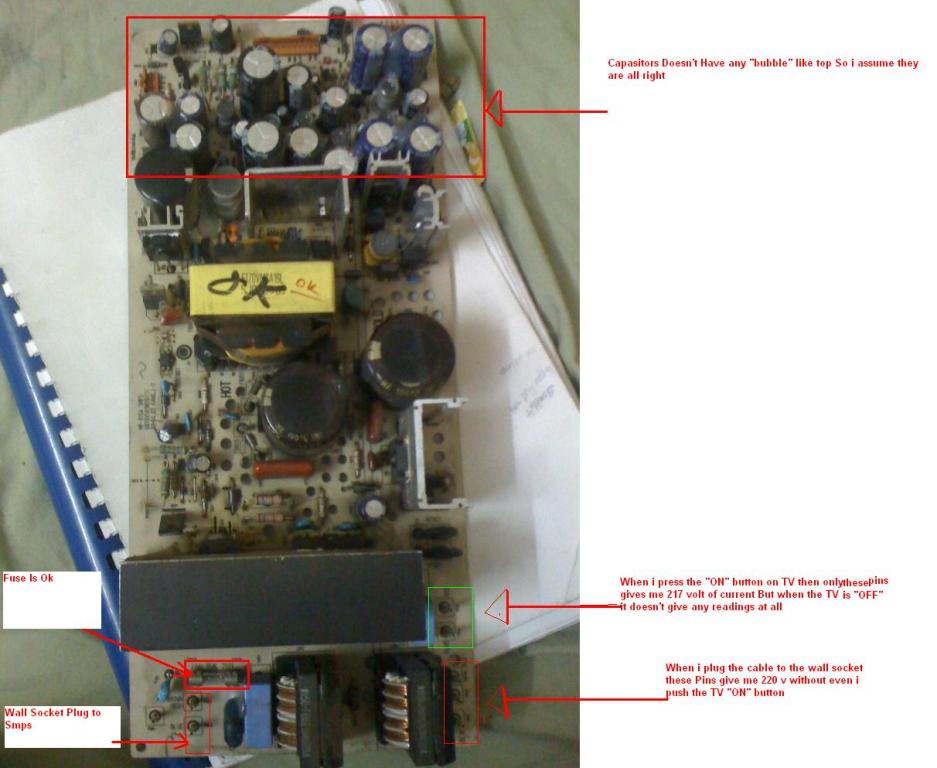 Please help me out on this ....
Thank You
Aveni