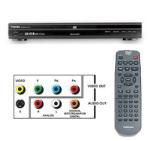 A TechLore "Ask the Experts" Question...
Question:
I have a Toshiba SD-K620 DVD Player. Sometimes it works fine and sometimes the movies get garbled. Is the tracking off? Is there anything I can do to correct this?
-submitted by ERIC
Answer:
There can be many reasons why a DVD movie will not play back perfectly.