Logitech just announced three new powerfull weapons for the gaming freaks (count me in). I really mean freaks because the new G5 and G7 are 2.000 dpi laser mice, with lots of configurating and balancing with small weights for complete accuracy and fatigueless. G5 has even different horizontal and vertical resolution settings. So if you want to move fast up & down you set the vertical resolution to maximum and leave the horizontal resolution to 400 dpi for better accuracy. G7 uses 2,4GHz wireless technology with two swapable lithium-ion batteries that last (only one)up to 41/2 days if you use it in the office and 7 hours in a hot (quake/counterstrike/you name it) gaming tournament.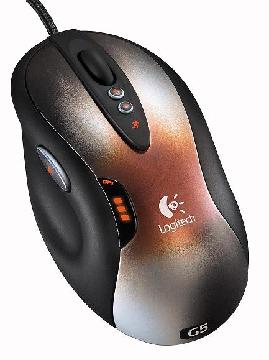 That's about the new mice but they have a new gaming keyboard too. A LCD keyboard that displays vital information during the game like weapons, health and ammo without interupting you from your mindless killing spree.
In the left you got 19 G function keys and three mode keys M1, M2 and M3. Within each mode, you can programme each G key to represent a different keystroke or macro, meaning a total of 54 different commands that can be customized. That really means that you can finally keep a track of your World of Worcraft spells.
You got two full-speed USB ports to stick your mouse and/or headsets because you ran out of the PC ones. The cherry on top is the illumination from inside. Oh JOY! No more dislexic (I hope I got it right:) ) chating at night. I really want those! I can't wait for testing them in september (mice) and october (keybord).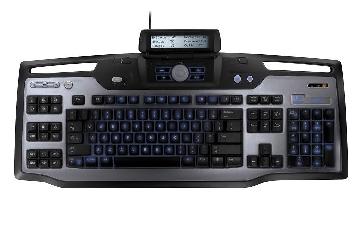 Links:
http://www.logitech.com/index.cfm/news/GB/EN,contentid=10813,crid=34
http://www.logitech.com/index.cfm/news/GB/EN,contentid=10812,crid=34