Hi i looking for information for one surface mount zener diode ( with dimension 4mm. x 2mm. ) for Vizio TV Plasma P46 ;Philips BDS4611/74 and Gateway P46M103 -the same boards .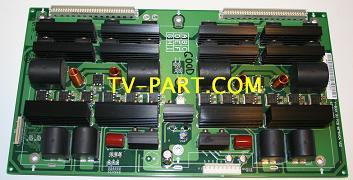 The zener diode location on Y-sustain board (Y-Bulk SU PCB 46" WVGA V02 ) with location number D121B diode have manifacture mark V6 33 top side , opposite side to the board have mark Y37 please give mi information for this zener diode i surfing internet mounts to find information for this parts to run my TV.I replace 4 transistors IRFP 460A and one chip IR2113S bat no information for the diode to byu.
Thanks for you time Please Help me...