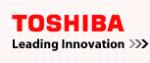 If you read two of my previous entries concerning HD DVD and Blu-ray, you'll note that—due to Warner Brothers dropping support for HD DVD—I returned a Toshiba HD DVD player and got a Sony Blu-ray one.
My inital e-mail to Toshiba was for my HDMI–DVI issue (didn't work). Toshiba added my TV model to the list of ones where this didn't work, but had no further advice at the time. My second e-mail to them was for them to close my case; I told them that I returned the unit due to Warner's recent announcement. Here is their response to that e-mail:
Thanks for writing!
I am sorry to hear that Sir. I will note that while Warner's announcement was somewhat of a surprise, it does not change Toshiba's commitment to support our consumers and HD DVD. The HD DVD format still enjoys the support of major and independent film studios in addition to Microsoft.
Toshiba intends to continue to market HD DVD players for the US market at prices reasonable to consumers. HD DVD continues to be the only next generation format that has delivered superior video performance, audio performance combined with unrivaled interactive features at a reasonable cost.
For further assistance, please write back or call our Customer Solutions Department at 1-800-631-3811. They are available Mon-Fri, 8AM to 7PM Central time.
Robert
Toshiba Customer Service
That is a pretty decent reply, as I expected either no reply at all or a not-so-friendly one. Note that I didn't have a problem at all with the HD DVD format; I just didn't want to be stuck with a doorstop.
[EDIT]
As I learned at High-Def Digest, this was a "canned" response, with the representative changing the first sentence for my particular situation.