If you've been waiting to get your hands on an Amazon Kindle mobile reader, now might just be the time for you to jump on board. In response to the pricing of the Barnes and Noble nook and the incredible response to and demand for the Apple iPad, Amazon has dropped the price of the latest generation Kindle to only $189.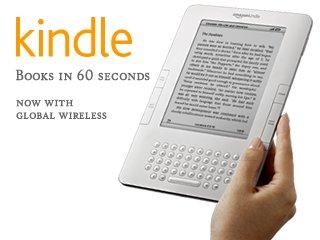 To boot, this ain't no clearance model. For your hard earned case, you'll be getting the latest generation model, with global wireless and a 6" display.
As somebody who already bought the iPad, I'm not exactly rushing to order one; however, if you're in the market, you should snag one right now while this price lasts.