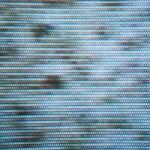 A TechLore "Ask the Experts" Question...
Question:
I have a 61" Hitachi Ultravision, circa 2000. The electricity went off the other day, and when it came back on, my television works as good as before except I do not receive any UHF channels. I have an outside antenna that is connected with a 75-ohm coaxial cable. On my Sharp LCD television, the UHF channels are working very well. Both are connected to the same antenna. I would like to know what I need to do to receive the UHF channels again.
-submitted by teetimejunky
Answer:
The TV you have is capable
of tuning in stations from both an antenna and cable from the same jack. It relies on the owner to select which is plugged in via the TV's on screen menu. It sounds like your Hitachi was reset when the power went off, and therefore defaulted to whatever the factory settings were.
To better understand why this selection is necessary, you need to know a little bit about how cable and terrestrial systems differ. Both systems transmit signals on specific frequencies, but we call them channels. Folks often get confused because cable and terrestrial broadcasts use the same frequencies for the first 13 channels. So, channel 7 over the air is the same as channel 7 on an analog cable system. Everything appears to work fine until you get to channel 14, which is where terrestrial signals switch to UHF frequencies, and cable stations continue up the VHF band. Therefore, channel 14 on an antenna is not the same as channel 14 on cable. The antenna/cable menu setting dictates which frequencies the TV will tune to when you've selected a particular channel.
If you have an antenna plugged into the set but have cable selected in the menu, the set will properly receive the first 13 channels.
After that, the channels will be sporadic on the dial up to channel 69.
Selecting antenna in the menu and rescanning the channels will bring back your UHF stations.
Matt Whitlock - Editor, TechLore.com
Watching TV Antenna Style!

How to Improve the TV Reception From Your Antenna - Is your TV antenna giving you pictures full of static, snow, and noise? Don't put up with a rotten picture another second! There are things you can do to get better results from your TV antenna once and for all.
What do I need to watch HDTV? - Why pay for television when most of TV's greatest hits are on network television... but you already knew that because you've never paid for TV. But, did you know that you can watch many of these shows in High Definition quality using the same antenna you've used for the past 50 years? You can, read this to learn how!
Get More From Your Gear
PodCapsule #5 - TV Shows On the Go - Today it's easy to take your music with you wherever you go, but what
about your favorite television shows? Listen to this PodCapsule and
learn how to transfer videos to your PSP, why buying a handheld TV may
not be a great idea, how to take your shows with you using TiVo ToGo,
how to placeshift TV using the Slingbox with special guest Jeremy
Toeman from Sling Media, and more.
Tech Myth: 'Universal' Remote Controls - Let me guess, the couch swallowed up your original TV remote. So what did you do, you ran out to the store and picked up a remote control claiming to be the master of all devices for the low, low price of $9.99. Read on to learn how "universal" these remotes often are.