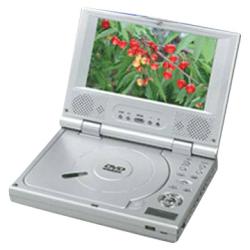 Keeping kids entertained in the car can be a monumental task. Whether you are running errands around town or on a cross country trip, keeping little minds occupied and little hands out of trouble can be a lesson in extreme frustration. Enter the portable DVD player. This handy little gadget has become a lifesaver for many busy families.
While many laptop computers come with a DVD drive attached, the DVD player is smaller, lighter (most weigh less than 2 pounds) and much less expensive than a computer. In addition, it is safer than toting around your valuable computer files. Portable DVD's also tend to have a longer battery life than laptop computers. While they were quite expensive when they were first introduced, portable DVD players have come down in price significantly, with basic units running less than $200.
Shopping Considerations
When looking for portable DVD player to meet your needs, it is important to consider how you will be using the unit. If the player's main function will be to keep the kids entertained in the car, make sure the unit you choose has an AC / cigarette lighter adapter so that you can save the battery life. In addition, be sure it has mounting equipment to attach it to the back of the seat or in another easy to view location. The storage case in some units can convert to hang on the seat back, while other players have kits that permanently affix them in the car.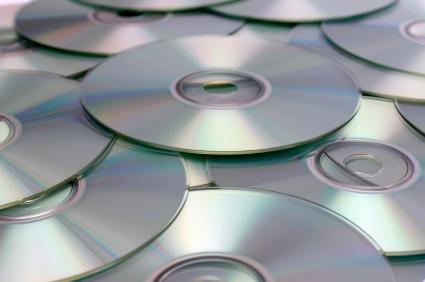 Many moms like to take their DVD players on weekend trips. Nothing kills time during a rainy day better than a movie. If you will be using your DVD player outside of the car, be sure it is lightweight, yet durable. In addition, ensure the unit you are purchasing has an anti-skip feature.
If you will be using the unit in a location without electricity, you will need to purchase a model with plenty of battery life. Nothing is worse than missing the end of a good movie because you don't have power left. If the unit has a battery life projection of less than two hours, continue shopping. Look for a DVD player with an extended life battery. Keep in mind that this battery will significantly add to the weight of the DVD player, so you might want to ensure that it is not too heavy before making your final selection.
Needs of Multiple Users
If you have more than one child, consider purchasing a model with dual headphone jacks or multiple screens. If your unit does not offer dual headphone jacks, a Y-adapter can provide this function as well. In addition, many units allow the connection of plug and play games for an added level of entertainment.
The screen size and clarity are also important considerations. If several people will be viewing one screen, be sure it is large enough to be seen by all (screen sizes run from less than five inches to over ten). In addition, be sure that the unit has good viewing from all angles. Many wide screen formats lack clarity and resolution if you are not viewing directly from the center of the screen.
Doubling Duty
Many people choose to utilize their portable DVD players not only for movies on the go, but also as a way to view DVD's on another television, such as in a bedroom or hotel room. If you plan to use your unit in this manner, be sure it has audio and video outputs. In addition, consider purchasing a model with progressive scan. This will give you a higher quality picture and surround sound capabilities. Also be sure the unit has a remote control for easier viewing.
Another function to look for in a portable DVD player is the ability to play not only DVD formats but also CD R-W so that you can watch home moves and CD, which allows you to listen to music through the player. Add-on AV inputs are also useful if you plan to hook a camcorder to the unit.
Sounding Off
While portable DVD players come with their own built in speakers, to the audio expert, most offer less than superior sound quality. Some users purchase additional external speakers to enhance the audio capabilities of their DVD player. However, the most important consideration, with regard to audio capability, is the purchase of a quality pair of headphones.
Top Portable DVD Picks
While there are many considerations when purchasing your portable DVD player, there are a few front runners to consider while you are shopping to the model that is best for you.
Toshiba SD-P2900
With an 10.2 inch, 16:9 LCD screen this model is among the best units available. The Toshiba has a top loading disc drive and easy to use navigation buttons. In addition, it provides a progressive scan screen and can be used with several disc formats including CD, CD-R, CD-RW, MP3 CD, DVD, VCD, DVD-R, DVD+R. It comes with a long life lithium Ion battery as well as an infrared remote control The unit retails for around $600.
Philips PET1000
For half the price of the Toshiba unit the Philips PET100 offers a10.2 inch screen and a wide variety of playback capabilities. The unit is compatible with CD, CD-R, MP3, JPEG, DVD-R/-RW and DVD+R/+RW. It also comes with a long lasting lithium Ion battery, audio output for connecting AV receivers and a well designed remote control.
Lower Quality Units
Audiovox D2011
While the Audiovox offers a generous 10.2 inch display, it does not back that up with a high resolution capability. It is a great starter unit for people looking for a larger screen size. The unit can be purchased for under $300. It does offer a handy headrest mounting bag, however it does not double as a carrying case, leaving the unit unprotected if it is outside of the car. It also has a short battery life of around 2.5 hours.
Mustek MP100
Like the Audiovox, the Mustek also has a 10 inch screen. In addition, it also provides poor viewing capabilities. Unlike the Audiovox, the viewing problem for the Mustek lies in off center viewing. It provides moderate clarity when viewed straight on, however it has a very limited viewing angle. For its price point, the unit does offer a great deal of media features such as MP3 and JPEG playback. In addition it provides a USB connection. It is however heavier than many portable players (close to 4 pounds) and is not recommended for portable travel such as airplanes.
Since their inception, portable DVD players have come along way. They are less pricey than they were upon introduction and offer many connectivity and viewing options that can be found in full scale DVD players. The best part about the portable DVD player an end to the age old question "are we there yet?"