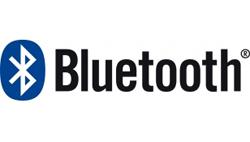 Let's just face it; Bluetooth technology is taking over. Just about all the new eletronic audio devices are incorporating Bluetooth technology into their design, allowing the user to talk on the phone, stream music, or perform other various tasks. This "Bluetooth fever" has also been leaking into the car audio industry for a little while now, but has recently exploded with all the different uses that Bluetooth can offer.
Bluetooth car stereos are the way of the future, and manufacturers provide several different options to bring this convenient technology into the vehicle. The majority of these Bluetooth head units allow the driver to answer phone calls and steam music via a Bluetooth enabled music device such as a MP3 cell phone, iPod, or laptop. The most popular option is to have hands-free calling in the car.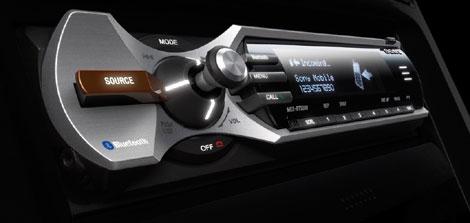 Let's look at the KD-AVX44 from JVC and the MEX-BT5000 from Sony. When someone buys either of these units, it will come with Bluetooth technology built-in to the car stereo. The microphone is right on the faceplate, and the Bluetooth transmitter is already installed. All the driver had to do is pair his or her Bluetooth enabled phone to the unit and start talking.
In the same way as pairing a phone, a user can pair an audio device such as an iPod or MP3 cell phone and stream music from the device to the car's audio system. This is just an example of how easy these manufacturers are making it to use integrated Bluetooth in a vehicle.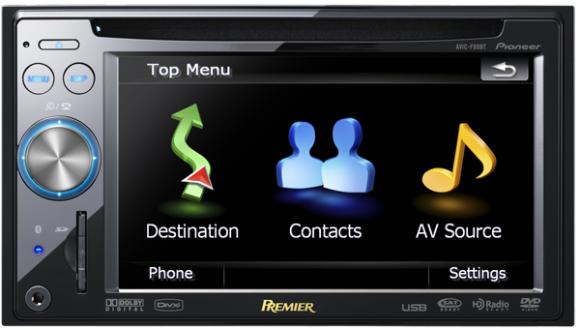 Other car stereos with built-in Bluetooth include a microphone that can be mounted wherever the driver would like. Sony, Kenwood, Pioneer, Jensen, and many others are including these microphones in the in-dash car stereos package. For example, the Pioneer AVIC-F90BT and the Kenwood DNX8120 are both great units that offer a microphone that can be mounted anywhere, increasing the quality of the sound while talking on the phone. Select units will even pause or mute the music playing in the car and enable the conversation to be heard through the vehicle's audio system.
As Bluetooth technology continues to advance, that same technology is heading straight into the car. And like any other technology, new advances are always around the corner.
Learn more about Bluetooth | Search for Bluetooth on TechLore | Official Bluetooth Site