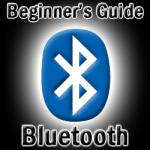 For the Luddites remaining in today's society, Bluetooth can be easily defined as a wireless technology that enables personal communications within a small area. In reality, what does this really mean? This has been the decade for Bluetooth and personal area networks (PAN), offering us a host of conveniences for day-to-day life. Some of these include wireless headsets for your mobile phone, hands—free communications for your automobile, and streaming audio from your laptop to your wireless headphones. The typical range for Bluetooth devices is 30ft, however there are other Bluetooth enabled devices capable of communicating up to 300ft.
Now that you have a basic idea that Bluetooth enabled many of today's conveniences in personal wireless communications, let's explore some of the conveniences in more detail, including Bluetooth's history.
Bluetooth's History
Interestingly enough, the Bluetooth specification was actually developed in 1994 by a pair ofineers working for Ericsson Mobile Technologies, in Sweden. Their project, which originally focused on frequency-hopping spread spectrum radio transmissions, became known as IEEE 802.15.1 within the technology industry. Over the years, Bluetooth has adapted to newer capabilities and applications, producing improved revisions of Bluetooth in the marketplace. If shopping for a Bluetooth device today, you'd probably note that it says it conforms to Bluetooth 2.0; the 2.0 represents the revision number. Bluetooth originally started at revision 1.0 then progressed to 1.0B, 1.1, 1.2, and 2.0. In August 2007, the standards bodies voted and approved Bluetooth 2.1, the newest revision to the Bluetooth core specification. Each revision has several marked improvements, such as increased bandwidth, interference avoidance, and lower power consumption. Bluetooth 3.0 is currently in development. Version 3.0 is adopting ultra-wide band radio technology, allowing high-speed data transfer rates. It will also include ultra low power Bluetooth technology, which offers increased energy efficiency and several exciting applications for the medical device industry.
Wireless Headsets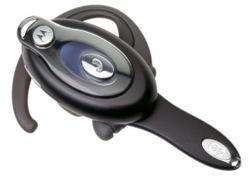 Bluetooth wireless headsets for mobile phones are very popular these days, and you've probably seen people wearing them for years. Bluetooth headsets have cut the wires from the traditional wired headsets of the 90's. The voice quality, reception, battery life, and range have drastically improved over the years. Additionally, the earpieces have become increasingly smaller, assisting in the adoption of these by the public.
Most mobile phones offered by today's wireless carriers have Bluetooth radios integrated with the phone. Typically, the mobile phone manufacturer (i.e. Nokia, Motorola, etc) will offer Bluetooth headsets that complement their mobile phones. For the most part, you can purchase any Bluetooth headset to use with your Bluetooth enabled phone.
In addition to wireless headsets for mobile phones, you can also buy Bluetooth headsets for home and enterprise desk phones. This allows more freedom for the user, letting him move around away from their desk phone while on calls. The user can typically walk from 20 to 30 feet way from the desk phone. For those in the corporate world—like me— this means that I can walk to get coffee, pick up a print job, or move into a conference room without losing the call to my desk phone.
Bluetooth File Transfers
This has quickly become a killer application for many including the younger crowd. One feature of Bluetooth that's been enabled on most devices is OBEX (OBject EXchange). OBEX facilitates the transfer of data files between Bluetooth devices. Outside of the technical lingo, this enables people to share photos, music, ring tones, wallpapers, contacts, and more with Bluetooth. There's no need to email the information, use a memory card to transfer your data, or sync to a computer to move files. And it's not limited to mobile phones, either. With Bluetooth, you can move files between computers, phones, picture frames, and much more.
Phone-to-PC Synchronization
Using a Bluetooth enabled PC and phone, you may be able to setup wireless synchronization for your phone to update its time, calendar, email, contacts, tasks, documents, and more. This means you can keep your phone in your pocket, purse, or clipped on your belt, and can still sync data without having to put your phone in a cradle or connect to a USB port.
High Quality Audio Streaming
Certain Bluetooth devices will allow for Advanced Audio Distribution Profile (A2DP), allowing high quality audio to be streamed wirelessly from one device to another. The convenience of this technology is that you can ambulate around your home or office while listening to music via a pair of wireless headphones.
Hands Free Kits for Your Car
In several areas of the country, various legal bodies are putting tighter restrictions on the use of mobile phones while driving. Many car manufacturers are offering Bluetooth hands free options so you can use your mobile phone while driving and never take your hands off of the steering wheel.The kits allow for caller ID, contacts, and other features to be displaced in the auto's stereo and/or digital display. If you receive a phone call, the stereo automatically mutes while you're talking, then returns to the previous volume level once the call is terminated. The audio of the phone call is transmitted to your car's speakers and a microphone's installed near the driver; the driver never has to touch the phone during a call. If your car doesn't have this option installed by the OEM, you can find aftermarket products that offer most of the same features.
Wearable Bluetooth
With today's constant leaps ahead in technological advancement, you can now purchase wearable Bluetooth enabled clothing, designed to connect you with your mobile phone. There's even a jacket that has phone controls on the sleeve, eliminating the need to pull your phone out of your jacket. Speakers and a microphone on the collar complement the sleeve controls for total convenience.

Eyewear manufacturer Oakley even offers sunglasses with integrated Bluetooth earpiece for total comfort. The medical community is using wearable Bluetooth in devices such as heart monitors that will contact emergency personnel automatically in the event of a heart attack.
Internet Connection Sharing
Some mobile devices will allow you to share your Internet connection. Let's say you have a laptop connected to the Internet. You can link up to that internet connection with a mobile phone, allowing it to access the internet through the Bluetooth connection. This can work in reverse, too. If your mobile phone has Internet access via a cellular network, you can link it to your laptop and share that Internet connection with your laptop.
How Does the Magic Happen?
As you look at the plethora of Bluetooth products available, be sure to verify what revision of Bluetooth the device supports and what services are available for you. If your phone only supports Bluetooth 1.2, and you don't plan to replace it anytime in the near future, there's no point in spending the extra money for a headset that has Bluetooth 2.0. The headset will still work with your phone, but you won't reap any of the benefits of the 2.0 features; you'll only be able to achieve the functionality and quality that your phone (or any device with the lower revision number) will support. Then determine what uses you will want from the Bluetooth connection. Once your needs are determined, verify that the Bluetooth device will support them. Once you have the two Bluetooth devices, you'll need to pair them to create a Bluetooth connection. Pairing is the process of establishing a trusted wireless connection by sharing a secret key between the two devices. Once the devices are paired, you can establish a Bluetooth connection and then start on your path to being a "Bluetoothing" expert.
Article by: Todd Gibson with WebNet Fusion, LLC (http://www.webnetfusion.com). WebNet Fusion is a technology enabler offering technology consulting to enterprises and service providers.