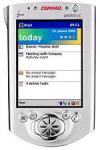 A TechLore "Ask the Experts" Question...
Question:
Hi,
I recently purchased a replacement battery for my iPaq 3650 on ebay. The battery is working great, however I can no longer sync with my laptop or desktop. It will not recognize that my PDA is there.
Windows XP finds the new hardware, but says it's a Compaq Aero. I don't understand. Please Help!
-submitted by messenger3dn
Answer:
It seems odd that Windows is inaccurately detecting your device simply because you changed the battery, but stranger things have happened.
Usually when I run into issues like these, there is simply a driver problem that's causing it. Here's what I do that usually fixes problems like these:
Disconnect all hardware from the computer.
Backup any important documents related to your iPaq.
Uninstall all software and drivers related to your iPaq
Visit Compaq's Support Site, and type in your model number into the search box. Select the appropriate product, and navigate to the drivers and software page.
Download the most recent version of the software and drivers for your iPaq.
Install the new version, and reboot. When completed, connect your iPaq hardware back up to the computer, and Windows should properly recognize it.
Compaq also has several service packs and other updates that you may want to consider installing if you haven't already done so.
If Windows continues to detect your PDA incorrectly, you may want to try manually selecting the appropriate driver. With the PDA connected, visit the device manager screen (Start --> Control Panel --> System --> Hardware --> Device Manager) and find your device in the list. Right click and hit update driver. Windows should walk you through it from there.
Matt Whitlock - Editor, TechLore.com
Did You Know...
There are tons of things you can do with a Pocket PC. Read Peter_H's experience article "Living Life with Your Pocket PC" for some suggestions.
While You're At It...
Never get lost again by turning your PDA into a mobile GPS system. Read "Resurrecting an old PDA for mobile GPS" to learn how Steven Jones did it.
Useful Information
Visit the Compaq Support Site here.