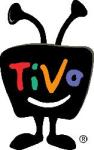 My plans for my second TiVo did not go as planned.
Let's review what I wanted to accomplish with my second tivo:
1. No subscription. Record only on time & station.
2. Watch content on any TiVo from any TiVo.
3. Stream Music & Photos to the second TiVo location.
That's not a bad little list. Let's see how things worked out: