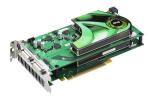 Question: I would now like to know what video card would be compatible with my computer. I have a DELL XPS 400 that runs Windows XP. I saw mention of the "9600GT" in the forums, but have never heard of that card before. Can you go into specifics about what brand of card it is? Also, things like "the XPS 400 should have 1 PCI Express x16 slot" sounds like a lot of big words to me, can you describe it better?
If there is any other information that is needed, please tell. Thanks.
-submitted by codify
Answer:
Upgrading something like a graphics card, for the most part, is pretty straightforward. The installation isn't terribly difficult and you typically have a wide variety of cards to choose from (which is both good and bad). If you're unfamiliar with the terminology or are new to the aftermarket PC parts scene, it can be a little difficult figuring out where to start.
First, let's start with the interface...
A graphics card needs to interface with a computer's main board (called the motherboard). The type of interface used has changed as computers have evolved, so depending on the age and options your motherboard has will determine what kind of interface your graphics card must get in order to work.
For example, if your computer has a PCI Express slot for graphics, AGP graphics cards won't work. You have to make sure whatever card you buy is the right interface for what your motherboard offers. In your situation, I believe the XPS 400 has a single PCI Express x16 slot. You shouldn't have any problems finding a card with this design. As always, you'll want to check in your computer's manual to be sure what kind of interface it is.
Most likely you'll have PCI AND either AGP or PCI Express to choose from. AGP and PCI Express are designed for graphics, while PCI is only used for graphics if you don't have one of the other two.
Once you know what interface you have, you'll want to pick out your new graphics card. If you have an AGP or PCI Express x16 slot, you'llfind a variety of options. Since PCI Express is the newer common standard, you'll find a better variety of up-to-date graphics cards for (usually) less money.

PCI Express Slots (the top is used for graphics)
I won't kid you, there are a ton of options for new graphics cards. However, here's what you need to know in order to choose one:

1. While you'll see many, many different brands out there, the graphics industry really relies on technology from two different companies - NVIDIA and ATI. These are the companies that design the graphics processors used in nearly all graphics cards. Compaines like eVGA, ASUS, and XFX use these processors when making cards, and in most cases are pretty similar when comparing cards using the same graphics processor. First decide on ATI or NVIDIA (depending on personal preference or price), then focus on the processor/performance level (#3).
2. Dual card implementations - Some computer motherboards have the option of using two or more graphics cards at the same time. For NVIDIA it's called SLI, while ATI calls it CrossFire. Doing this is not hard to do and will increase your gaming performance, but costs more since you're buying more cards. What can get complicated is that certain boards will only support implementations from one or the other, not both. So you need to be sure you know what your motherboard supports.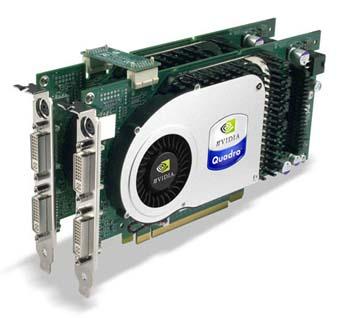 3. At any given time, there are always a number of performance levels from both NVIDIA and ATI. These levels will be distinguished by a core line, and a particular implementation of a graphics chip. As a general rule (not always though), the more you spend, the better the graphics card you get.
For example, you'll still find NVIDIA based products in several series, like the 7 series, 8 series, and 9 series. In this case, 9 is the more advanced of them all. In the 9 series, you'll find different options like the 9400GS, 9600GT, and 9800GTX. The better you go in a line, the more performance and features you get. There's no rule of thumb for picking one, look at the games you want to play for guidance, and look at your wallet to see how much cash is there. You'll find a balance between performance and cost.
If you're buying more than one card for SLI or CrossFire, choose the line that is compatible with your board. Also, some top-performing cards require amassive amount of power to run (some even need their own power supply!), so make sure that your computer's power supply has enough umph to run it and the rest of the components in your system.
4. Choose the card. Most card makers (eVGA, ASUS, XFX, GigaByte, etc.) typically start with a reference design from either NVIDIA or ATI. In many cases they just sell the reference design, so comparing cards between brands can often reveal they're identical. Card makes occassionally overclock certain processors, extend the warranty, put on a different cooler, etc. But for the most part, they're pretty similar. Choose the brand that has good ratings from other users and offers you a good warranty.
5. Make your purchase and install your card. When you go to install your card, make sure you uninstall the software for your existing card BEFORE you crack the case and install the new one. When installing it, take your time and be gentle. Use an anti-static wrist strap when working inside the case or discharge yourself by touching something metal before you touch any sensitvie components.
Have a comment or other advice about choosing a graphics card? Post it below.
Have a technology question? Join the TechLore Community and Ask The Experts today!