I'm a self-professed watch geek. Although I'll probably never be likely to drop the required funds on some of my dream watches (or "grails" as the watch community calls them) I fuel my habit with unique, reasonably priced timekeepers.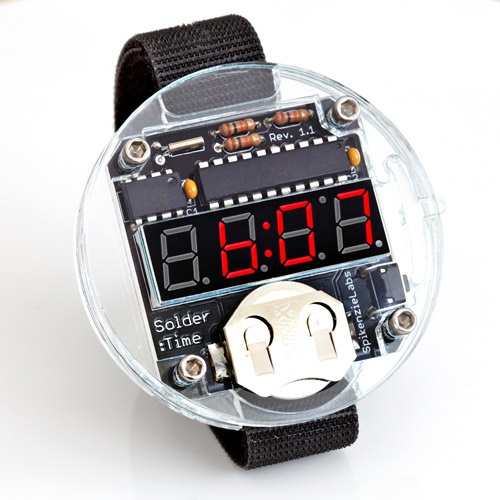 Like many, I have a specific love for mechanical wristwatches, both vintage and new. The fact that a small, perpetual, precision machine can live on my wrist fascinates me, and it might fascinate you, too! However, sometimes my love for technology can intersect with the watch world, and the perfect embodiment of this nexus is the Solder::Time.
What is the Solder:Time Watch Kit?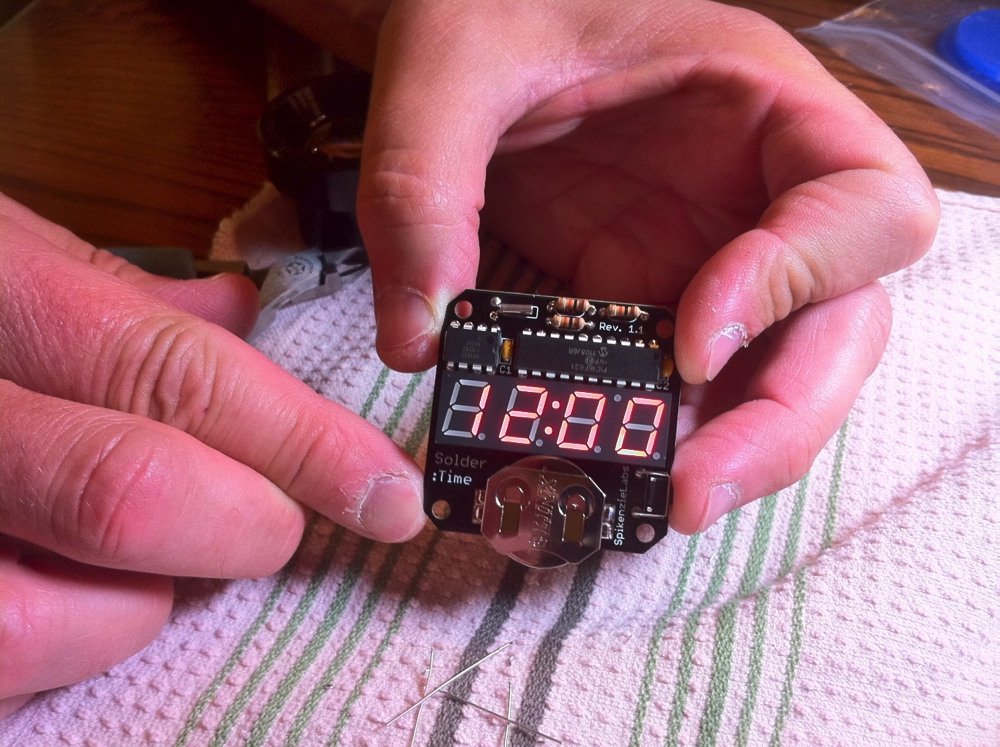 The Solder:Time is a kit created by Spikenzie Labs, purveyors of gadget projects galore. From a simple, non-electronic Connect Four kit to electronic dice, there's a lot to choose from.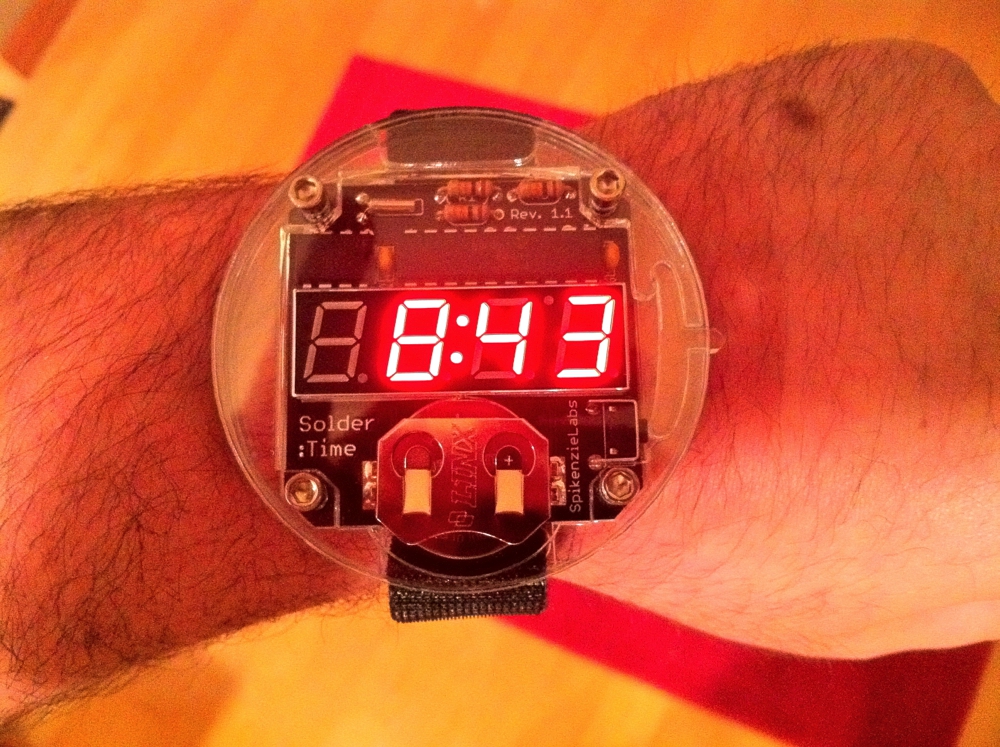 Basically, it's a larger, DIY version of a simple digital quartz watch. And by larger, I mean pretty huge for most people. (Fortunately, I have big wrists, so I have no problem pulling it off. It would make a pretty sweet desk clock for those deficient of wrist bulk.)
How do I make the Solder:Time?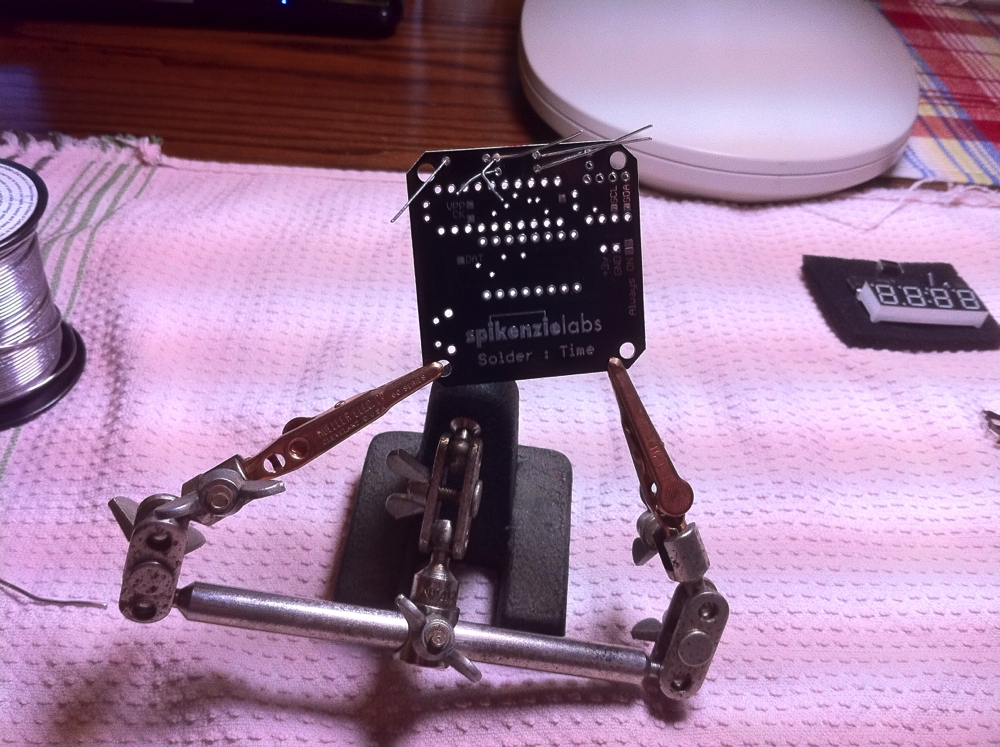 Fortunately, Spikenzie Labs gives you some fantastic instructions on assembling the watch, and they do a wonderful job of explaining each step with clear pictures and explanations. I'm fully confident that most people reasonably comfortable with basic tools (including a soldering iron) and somewhat familiar with technology terms would have no problem assembling this.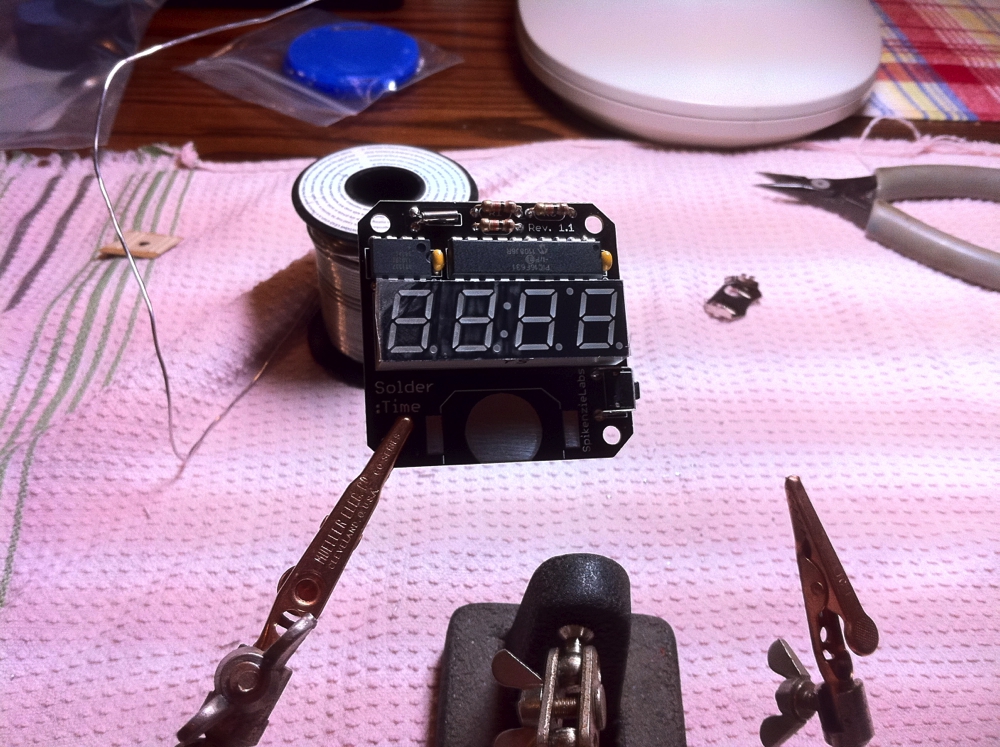 I was fortunate to have the assistance of my father, a seasoned electronic engineer--but only as a coach. I performed 90% of the assembly in perfect form, not having handled a soldering iron in years.
Why do I want this?
Coming from the watch community, very few digital watches out there are as unique-looking, instantly noticeable, and retro-chic as the Solder:Time. The red display gives it a neat Fallout-esque look.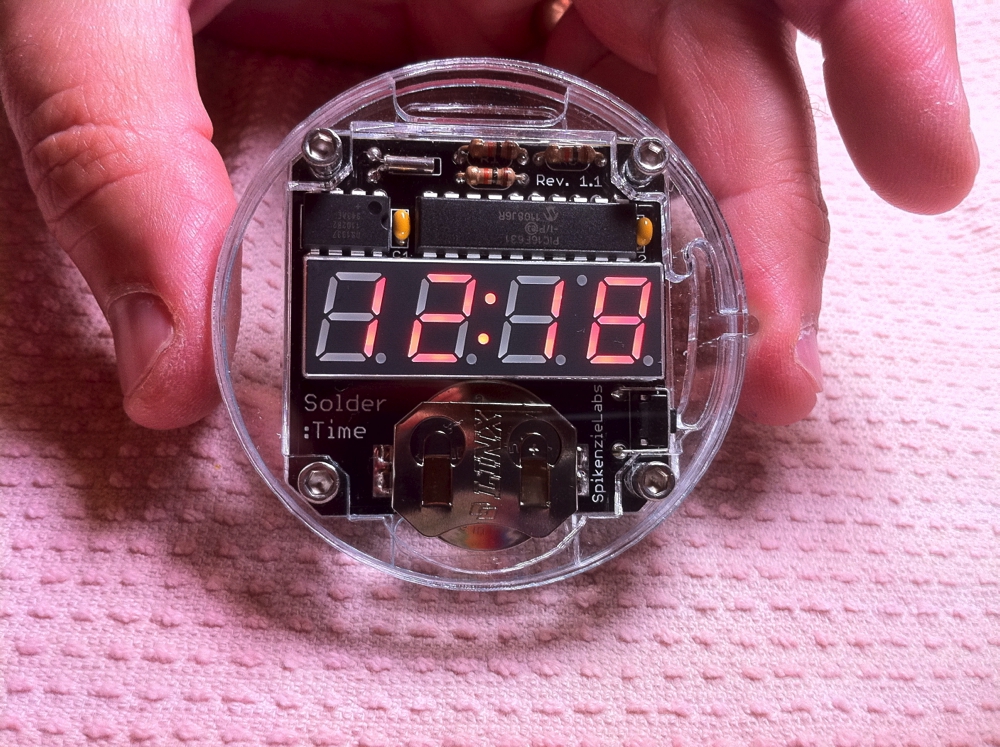 Plus, you can say you built it yourself. The process of doing the build helps you to understand how a quartz watch works, and in my case, really sparked a new love for electronic timepieces that I never had before.
Finally, it's very efficient--the battery is likely to last for years, and can be easily replaced by anyone for a few bucks. It uses a Dallas Semiconductor RTC (real-time clock) chip for timekeeping and is very, very accurate. It's also cheap--you can snag this beauty for only $29.95 USD. I went from zero to buy in about 2 seconds--the quality of this kit far surpasses the purchase price. (Just don't buy the pre-assembled one, be a real geek and build it!!)