You must know me by now... I love retro tech. Anything from old PDA's, to cellphones and computers,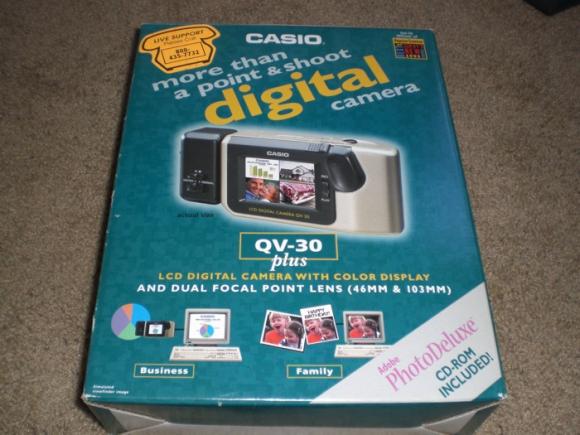 DOS games and my 8-bit NES collection, just turns my crank.
However, not all old technology conjures up thoughts of rainbows and puppy dogs for me.
Take, for example, the lovely Casio QV-30, a fossil in almost perfect condition discovered while spelunking through old moving boxes. This fine piece of machinery was voted "Best of What's New 1995" by Popular Science magazine, and I believe I purchased it on clearance at OfficeMax in about 1997-98. All that being said, this camera is the steamiest, stinkiest pile of image capturing plastic that I've ever seen.
Of course, it was the bee's knees in 1995, so you can't knock it for that, but I'm comparing to my brand new shiny Casio Exilim EX-Z77 (which I reviewed here.)
Here's a few reasons why retro digicam tech isn't so special:
#1. It's Sloooooooooooooooooooooooooooooooooooooow
Waiting.... waiting.... waiting...... oooh, snap! It finally took the picture. Since it took so long to capture, my image turned out all blurry. Too bad. The pathetic, soul-crushing delay between snapping photos is almost too much to bear. I think I'd rather remove my chest hair with repeated applications of duct tape than attempt to take "real" pictures with this thing.
#2. No Removable Storage
This thing doesn't even have the option of removable storage, forcing you to use the archaic Windows 95 "QV Link" program to pull the images off of the internal memory, via serial cable.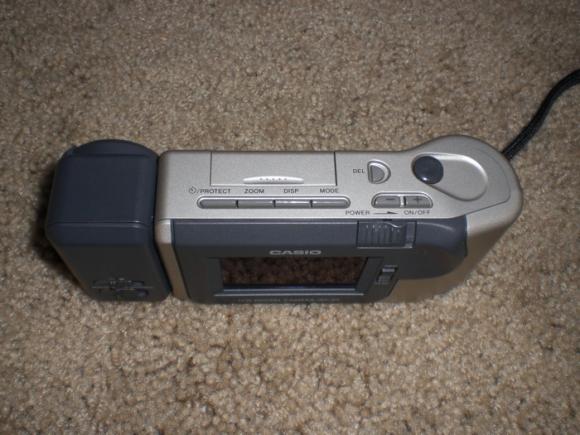 Yes, I didn't stutter. I said s-e-r-i-a-l c-a-b-l-e. Takes about 25 seconds to transfer a 320 X 240 image.
At least a full size Flash card would have been nice (like in my original Apple MessagePad) but that would have made it even bulkier.
#3. Speaking of Size, It's Huge...
And that's not always a good thing. This camera is big. Not as big as other old cronies that I've seen (like Sony's floppy drive cameras, which were pretty enormous) but big nonetheless. Is that a QV-30 in your pocket...
#4. ...Except For Its Storage Space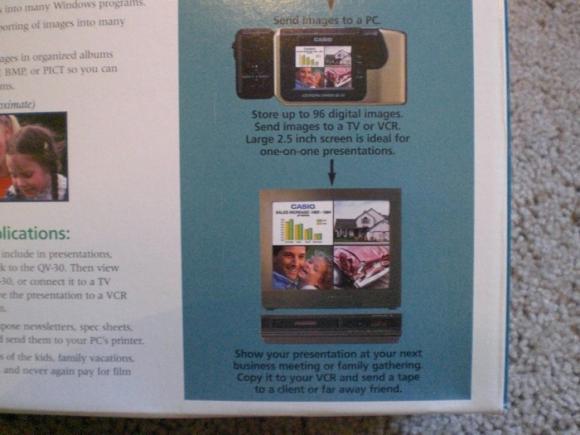 The only area where it's not so good is in storage. You can only store 96 photos, which may not seem like that limiting, but on a vacation or other landmark life event you could easily snap hundreds.
#5. It's Kinda Ugly

This thing is definitely not ultra-slick like today's modern devices. Yes, clad in a beautiful tan casing this one is, no shiny pretty chromo or jet black to be seen here. No better way to look like a dork than whipping this baby out and saying "CHEESE!"
#6. I Almost Forgot... The Pictures Are Awful
Phew... the pics the QV-30 takes are uglier than a Saturday morning Tequila hangover.
First, see my pic of the WowWee Femisapien taken with my new Casio: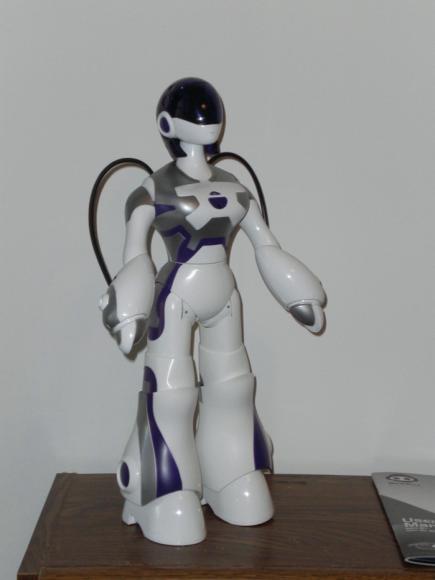 And here's the one taken with the old dragon: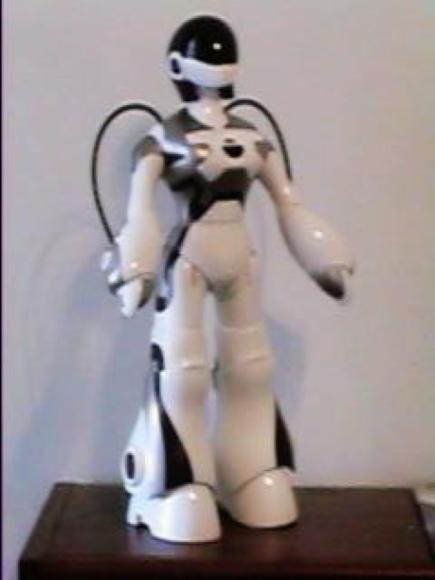 So, my suggestion is to take your current digicam and give it some love, for being so well-equpped to handle capturing life's most important moments better than the QV-30.