It's that time again... the iconic Apple announcements. This time around, there's a whole mess of 'em, none of which are "new and groundbreaking." However, that doesn't make them any less necessary, as this current round of facelifts to the fruit-puters is quite welcome. Here's the skinny on what's new and improved...
The Mac Pro - Now With Nehalem, Still Impossible To Afford
What fanboy or fangirl hasn't drooled over one of these impressively excessive hulking monoliths of computing nirvana? I mean, come on... go to the Mac Pro homepage (http://www.apple.com/macpro/) and check out that beast. It's like you're looking up at a skyscraper or something. I think I actually lost my breath for a second.
Seriously, though, just when you thought they couldn't get any better, they've refreshed the Mac Pro line with the new Intel Xeon "Nehalem" processor... which has multiple cores on a single die rather than two, improving speed. Up to two times, according to Apple.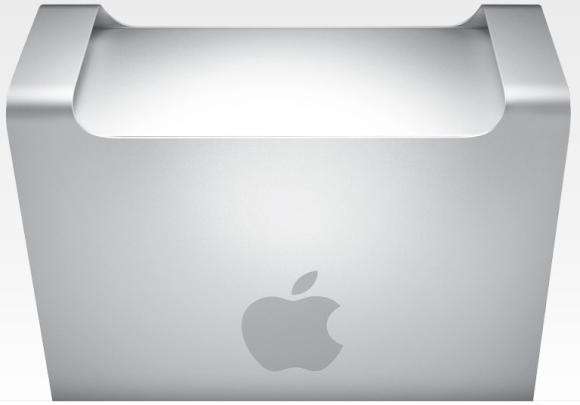 They've also redesigned the interior of the case, allowing for "easier expansion," as well as "faster graphics" (I'm assuming that means only if you upgrade to the better ATi or NVidia cards.)
The price hasn't gotten any more affordable, either. The quad-core models start at $2499 and the 8-core (Octocore?) models start at $3299. Perhaps a sum easily coughed up by our friends in the banking industry with their shiny new bailout money to blow, but lowly editors like me will have to keep dreaming about these gorgeous super-computers.
The New iMacs - Improved and More Affordable
Now we're heading in the right direction... the "mid-size" Apple desktop solution has been revamped and made a little more affordable.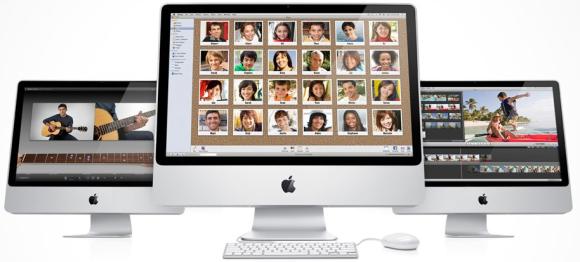 The glittering new all-in-ones now come with NVidia graphics as standard issue (with the 24" having even more upgrade options), and RAM is now expandable up to 8GB with 4GB now coming standard in all 24" models. The prices are pretty sweet, too - the 20" starts at $1199 and the 24" at $1499, making them actually affordable.
Learn More About the New iMacs
Mac Mini: Now With NVidia!
All I can say is... finally. I'm a huge fan of the Mac Mini, given that it's a powerful and low cost Mac solution. See, I already have a monitor, mouse, keyboard, etc. and would rather save the coin (and space) then buy an iMac. Admittedly, though, my Mini is a little underpowered for my taste.
This new rollout changes all that, and makes the Mini a veritable little powerhouse. Some were worried that Apple wouldn't even continue to make the Mini, which would have disappointed me indeed. But rather than ax the Lilliputian machines, Apple has given them a much needed boost.

First, and probably the most significant, is the addition of the NVidia 9400M GPU. Again, finally. I'm really getting sick and tired of the relatively crappy Intel integrated graphics with a paltry 64MB shared memory. According to Apple, this chipset lends the Mini a 5x performance boost over the old models, and I believe it.
In addition, you get bigger hard drive options (120GB up to 320GB) faster processors (2.0GHz Intel Core 2 Duo with 3MB L2 cache) faster memory that's expandable up to 4GB, and the SuperDrive comes standard. Quite a deal for $599 and $799 respectively for the 120GB and 320GB versions.
Learn More About The New Mac Mini
Other Updates (MacBook Pro, Time Capsule, AirPort Extreme, and Keyboard Surgery?)
Not stopping at revamping their major product lines, Apple modified a few of their other products as well. The MacBook Pro 15" got a CPU boost and the Time Capsule / AirPort Extreme can now operate on two bands, among other things. Finally, in something I abhor, Apple decided to slice the num pad off of their keyboard. WHAT? I love numbers, don't remove them! I pride myself on being extremely accurate and fast on the 9-pad. Fortunately, Engadget reports that you can still get the num pad "enabled" keyboard as an "upgrade" when you order. Phew!