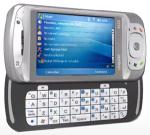 AT&T has been promising a free upgrade to 8525 owners for quite some time. The wait has been painful for most, causing upheaval and endless complaining in the AT&T user forums. The elusive update, originally promised to be in Q3, seemed like it would never hit.
It may not be Q3 anymore, but 8525 owners should still rejoice. HTC made the Windows Mobile 6 upgrade available for download on their site this morning, ending the wait once and for all. 8525 owners can get upgrade instructions and the download here.
AT&T and HTC (oddly) are only offering the upgrade between today and February 1, 2008... because that's just the consumer friendly thing to do I guess (thanks to AT&T for making me wish I switched to Sprint just that tiny bit more). 8525 owners should save the download in a safe place in case they need to use it again after a warranty exchange.
Post a comment | Subscribe to this blog: