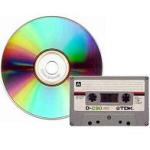 A long time ago (before the days of the digital recorder), I conducted a number of geneology interviews with my grandfather (now deceased) and others, using a tape recorder and a crappy old microphone. Also, my wife has a number of audio tapes that she loves and threatens to wear them out listening to them ... but doesn't even know who the artists are. And don't even get me started on my parents' Elivs, Pat Boone, Rickie Nelson or Beatles LP collections.
What do all these things have in common They're non-digital and just plain not going to last forever. So, I've decided to make the time to do something about it.
Step 1: The Right Components
Computer ... check!
I've already got a computer with basic sound. I'm not sure it would make all that much difference how sophisticated your sound card is. For this exercise, I went to Best Buy and got a $30 Sound Blaster Audigy SE. In other words, you don't need the Sound Blaster Audigy 4 Pro (which puts a full blown receiver in the front of your PC) to get this kind of job done.
So, that's the computer - the component that's going to record the sound and convert it to digital. Now I need the playback side.
Tape deck ... check!
I have a Sony tape deck (Sony TC-WE435 Dual Cassette Deck - buy, review, support). It's old, but does the job, sporting ONLY a power cord plus composite / RCA in and out audio jacks in the back.
Cables ... check!
A quick trip to Radio Shack and a grand total of $8 took care of my cabling needs. I used a basic gold-plated-but-not-otherwise-fancy RCA cable to connect the tape deck's composite audio out to one of the Line In 1/8" jack on my nifty new sound card. The better the cable and connectors, the better the sound quality, but these are the old beat-up cassette tapes that have been sitting in my closet for more than a decade, not to mention that they were recorded with a crappy microphone to start with. At some point, I'm just throwing away money buying a $30 Monster Cable when a $8 radio shack cable will do.
Software ... check!
Last piece, the software. I went for the gold here ... well, GoldWave that is. I've used this little gem for years, and it's done nothing but good things for me all that time ... even if it is Canadian. You can download it free, but it's shareware. So, definitely cough up the $50 Canadians to help out our friends to the north.
In case you need a special link to download, here you go. And if you plan to make MP3's here, don't forget to download the LAME plug-in for GoldWave. It's easy and obvious how to configure, just also easy to forget to do (which leaves you frustrated trying to figure out why "MP3" isn't in the "Save As" list).
Well that was easy (and cheap) ... $30 for the audio card, $8 for the cable, $50 for the software. Even with tax, that's < $100. Woot!
Step 2: Final Prep
Putting The Pieces Together
This'll be brief. So, now that I've got all the pieces in place, we have to put them in the big bowl and stir. Connect the RCA side of the cable to the tape deck's audio out and the 1/8" jack to the sound card's Line In port. Then, install the GoldWave and LAME software. You're done. Ready to go.
A Quick Test
Make sure that your Line In is not muted (which I think it is by default in Windows). Stick any old tape in the tape deck. Press play. You should here the tape being played out your computer's speakers.
Step 3: Make it Happen
GoldWave is extremely easy to use. At this point, all you have to do is press play on the tape deck and record in GoldWave at roughly the same time, and you're off and running. One possible complexity is choosing the audio file format and length, which you have to do when creating a new file in GoldWave.
For my wife's old music tapes, I created 50 min stereo files with a sample rate of 32 kHz. CD quality is 48 kHz, but like I said, these weren't great copies. There's no need to make the resulting MP3's (where I'm headed here) any bigger than they have to be.
For my grandfather's interview tapes, I created 50 min mono files with a sample rate of 11.025 KHz, which is AM radio quality. Good enough (maybe even still overkill).
You have to let the recording play, so I just backgrounded the process while I was working on other things (with the volume off). Then, I saved as MP3's. 32 kHz at 192kbps in stereo for the music, and 11.025 kHz at 192kbps in mono for the voice.
MP3 Not Cuttin' It? Looking to Crank Out CD's?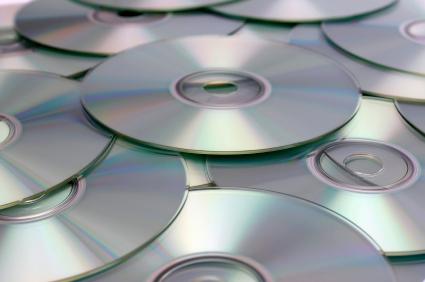 And that's it! If you want MP3's for your brand new Sansa Connect, then you're done! If you want CD's, just get a reliable piece of software for buring CD's (I use Nero Burning ROM, but there's also Windows Media Player and iTunes, just to name a few), and it'll take things from there. Keep in mind that only a few CD players can read a CD full of MP3 files. If you want your average car or component CD player to pick up your newly-burned CD, you have to burn an audio CD, not a data CD. Word to the wise.
Another tip is to remember to break up tracks for the CD - something you don't care about on an audio tape. For instance, when I transferred my wife's old music tapes, I used GoldWave to break up each song into a separate MP3 file. Then when I used Nero to burn the CD, it turned each of those into a separate track.
The LP Alternative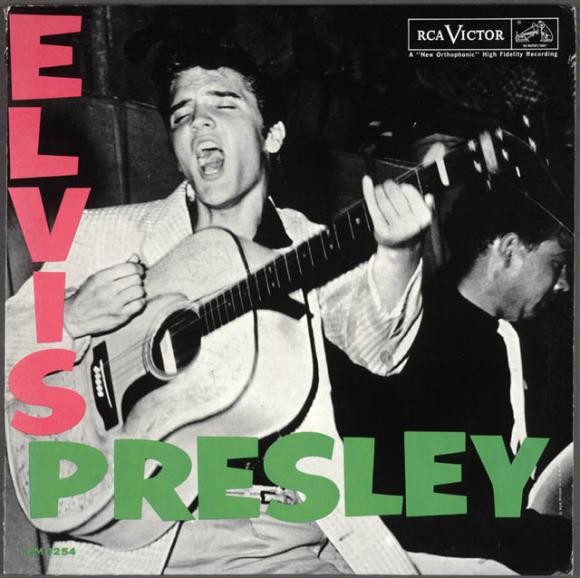 While you're at it, if you've got those old vinyl's, you can do the same thing. The only catch is that you need an extra component - an amp. Ancient LP record players spit out analog sound at a different voltage than everything else in the world, so you have to amp it up before piping it into your computer.
That's okay, though. Just connect your RCA-to-1/8" cable from Radio Shack from you computer (still "Line In") to the composite audio out jack on your receiver, then use a plain-ole' composite audio cable to connect one of the receiver's audio in ports to the LP's audio out. If the record player is old enough (as in, doesn't have an RCA jack out), it could get hairy, but since I don't have that problem I can't really address it.
Or, if all else fails, just get WowWee's new singing Elvis head to sing for you instead of converting your old LP's. Just a thought. lol.
Anyway, after you figure out the right amplification (helps if your amp has an EQ), you're set -- use the same process as for the cassette tapes above.
External Link
One other thing... Here's a great external reference for converting your LP's that I found during my research. Thought I'd share.