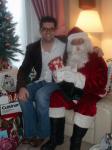 UPDATE: The winners of the TechLore Holiday Contest have been announced! Click here for details!
The holiday season is upon us, and everyone's thinking about that special gift. Perhaps you're finally ready to jump on the timeshifting, or even the placeshifting, bandwagon. Or, maybe you're thinking about that perfect gift for a family member or friend. Like a Robosapien or Roboquad for that specialy slightly-nerdy kid, or a plasma TV or media center for that still-slightly-nerdy bigger kid.
Whatever your ramp up to Christmas looks like... Wherever you're at with your shopping... You'll want to take a break from the malls and...
Tell Us What You Want for Christmas

TechLore and the TechLore Holiday Guide are working together to bring you great holiday shopping deals, and great chances to win prizes to add to your seasonal cheer
How to Enter
It's simple. Just tell us what you want for Christmas. Go to the forums, and post your Christmas wish list to a special thread we've created there. Every post is an entry ... with just one catch. Only items listed in the TechLore Holiday Guide are eligible entries. It's as easy as Christmas pie... Just pick something from the guide you want, let us know what it is, and you're entered to win.
But don't delay, this opportunity won't last forever. We'll pick the winners on Friday, December 21st ... and that'll be here before you can say "Tis the season".
Prizes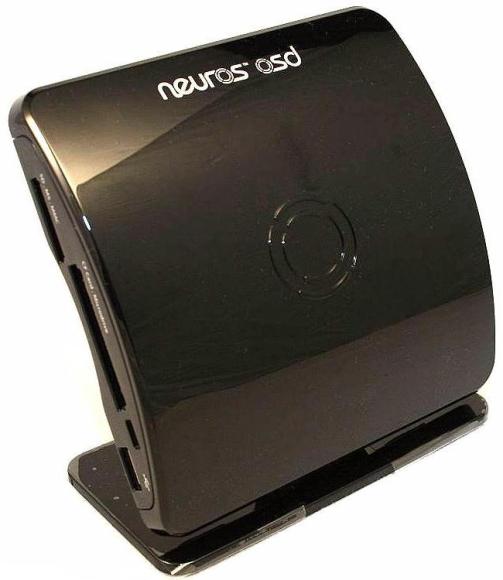 Grand Prize: One lucky winner will receive a Neuros OSD. If this handy gadget isn't on your Christmas list the year, then we're glad we caught you before it's too late! If you're into watching video on the plane on your portable or want to save off your recorded TV to your NAS, this device will definitely add to your holiday cheer. Learn more about the OSD and what it can do for the videophiles among us.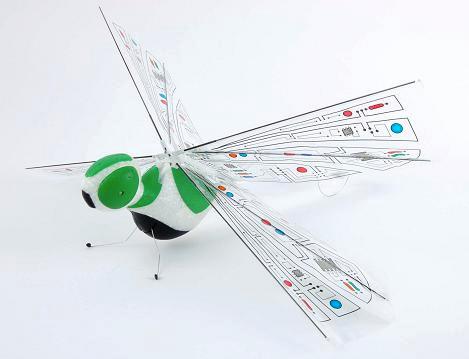 1st Prize: Another lucky winner will receive a WowWee FlyTech Dragonfly. You've gotta see this to believe it ... the world's first toy that flies under the power of flapping its wings - no roters or props, just radio controlled fun for children of all ages. Learm more about the FlyTech Dragonfly.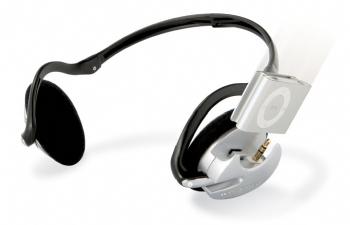 2nd Prize: Two final winners will each receive a pair of Monster iFreePlay headphones for the iPod Shuffle. Just plug your shuffle right into the headphones, and go. Lightweight, small and convenient. These are a great addition to anyone's workout regiment or any other time you need to be hands- and wire-free. Learm more about iFreePlay.


Eligibility
The TechLore "Tell Us What You Want for Christmas" contest is open to residents of the US, Canada, and the UK only. Capable Networks employees, and their immediate familiy members are ineligible. Eligible persons are allowed multiple entries, but only one prize winner, per household, over the promotional period is allowed.
So get those posts rolling in! Santa will want to make sure his list is up to date.
Join TechLore!
Post your wish list to the forums
---
Contest Rules and Regulations:
Promotion. Capable Networks LLC ("Capable Networks") wants to give the opportunity for members of the TechLore website to win various prizes - specifically a Neuros OSD and a FlyTech Dragonfly - as part of the TechLore "Tell Us What You Want for Christmas" contest / promotion.

Prizes. The "Neuros OSD" prize includes a Neuros OSD digital media device. The "FlyTech Dragonfly" prize includes a WowWee FlyTech Dragonfly flying toy. The "iFreePlay earphones" prize includes a single pair of Monster Cable iFreePlay for iPod Shuffle cordless headphones. These promotional prizes are limited to residents of the United States, Canada, and the UK only. Winners will be chosen at random from the pool of eligible entries. The odds of winning varies on the number of entrants. Any expense not specifically stated as being included in the prize is the sole responsibility of the winner. Capable Networks reserves the right to substitute the prize with a similar prize of equal or greater value or with the equivalent cash value. The winner may not transfer or substitute prizes. Federal, state, local and international taxes, charges and incidental costs, if any, are the sole responsibility of the prize winner.

Use of Entries. All entries become the property of Capable Networks and may be featured in future Capable Networks advertising and promotions. By entering this promotion, entrants agree that Capable Networks may use and publish their name and entry in all media and types of advertising and promotion of Capable Networks products and services, and may contact each entrant directly with marketing or other information. Entrants further agree that their submitted statements are expressions of their personal belief and opinion.

No Purchase Necessary. No purchase or payment of any money is necessary to enter. A purchase will not improve the chances of winning.

Eligibility. In order to be eligible to win, all participants must be 18 years of age or older, and must be a legal resident of the UK, Canada, or the 50 United States, including Washington, D.C., excluding residents of Puerto Rico. Capable Networks employees and their immediate family members are not eligible to participate in this promotion. Prize winners deemed ineligible due to residency, age, or other reason at Capable Networks sole discretion will be disqualified, and a new winner will be determined at any time after the promotional period has ended.

Drawing. This promotion begins on 12/05/2007 and will end on 12/21/2007, or at Capable Network's sole discretion. All timely entrants will be entered into the contest. A winner will be drawn at random from the pool of all eligible entries.

Notification. Capable Networks will notify the winner by e-mail and/or U.S. Mail at the address provided no later than thirty (30) days following the selection of the winning entry. Capable Networks is not responsible for any delay or failure to receive notification due to inactive email accounts, technical difficulties associated therewith, or winner's failure to adequately monitor any email account. The winner must then respond to Capable Networks within fourteen (14) days. Should the winner fail to respond to Capable Networks, Capable Networks reserves the right to disqualify that winner and select a new winner.

Conditions of Participation. All entries become the property of Capable Networks. By submitting an entry for this promotion, you agree to abide by these rules and any decision Capable Networks makes regarding this promotion. Capable Networks reserves the right to disqualify and prosecute to the fullest extent permitted by law any participant or winner who, in Capable Networks' reasonable suspicion, tampers with the site, the entry process, violates these rules, or acts in an unsportsmanlike or disruptive manner.

Disclaimer and Limit of Liability. CAPABLE NETWORKS MAKES NO REPRESENTATIONS OR WARRANTIES OF ANY KIND, EXPRESS OR IMPLIED, REGARDING ANY PRIZE OR YOUR PARTICIPATION IN THE PROMOTION, AND EXPRESSLY DISCLAIMS ALL IMPLIED WARRANTIES, INCLUDING THE WARRANTY OF MERCHANTABILITY OR FITNESS FOR A PARTICULAR PURPOSE. CAPABLE NETWORKS WILL NOT BE RESPONSIBLE OR LIABLE FOR ANY LOSS, DAMAGE, COST, OR INJURY THAT ARISES FROM OR RELATES TO PARTICIPATION IN THIS PROMOTION, OR WINNING OR USE OF A PRIZE. CAPABLE NETWORKS RESERVES THE RIGHT , IN ITS SOLE DISCRETION, TO SUSPEND OR CANCEL THE PROMOTION OR ALTER THE RULES, IF AT ANY TIME A COMPUTER VIRUS, TECHNICAL PROBLEM, OR OTHER UNFORESEEABLE EVENT ALTERS OR CORRUPTS THE ADMINISTRATION OF THE PROMOTION AS PLANNED. IN NO EVENT SHALL CAPABLE NETWORKS LIABILITY EXCEED THE CASH VALUE OF THE PRIZE(S) TO BE AWARDED IN THIS PROMOTION.

Privacy and Use Of Promotion Information. Capable Networks collects personal information from you when you enter this promotion. Please review Capable Networks' privacy policy at http://www.techlore.com/privacy. Capable Networks reserves the right to use any and all information related to the promotion, including information obtained through the promotion, for marketing purposes or any other purpose, unless prohibited by law.

Governing Law. This promotion and the rights and obligations of Capable Networks and participants will be governed by and controlled by the laws of the State of Illinois, applicable to contracts made and performed therein without reference to the applicable choice of law provisions. All actions, proceedings or litigation relating hereto will be instituted and prosecuted solely within the State of Illinois, DuPage County. The parties consent to the jurisdiction of the state courts of Illinois and federal court located with such state and county with respect to any action, dispute or other matter pertaining to or arising out of this promotion.